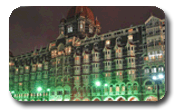 Exotic Hotels In India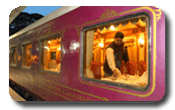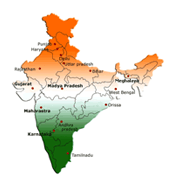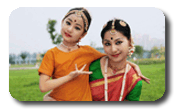 Gallery
There is no better way to experience the cultural heartland of INDIA-Rajasthan than by the Palace on Wheels. Relish the lifestyles of the kings of yore on board the Palace on Wheels, while listening to the silent tales of glory and valor told by the majestic forts and splendid palaces of Rajasthan. Today, of course, each traveller on board is treated like royalty in his or her own right. We welcome you aboard to "Re-live" the Royal Experience of the Maharajas of Rajasthan and if you are really looking for a holiday of a lifetime, the Palace On Wheels is for you.The passenger coaches which were originally meant to be the personal railway coaches of the erstwhile rulers of princely states of Rajputana, Gujarat, the Nizam of Hyderabad and the Viceroy of British India.

The name "Palace-on-Wheels" (POW) was derived from its royal back-ground of the coaches. A new meter gauge air conditioned Palace-on-Wheels was introduced in 1984 & had 13 Saloons, 2 Restaurant cum Kitchen car, one Bar cum Lounge and 4 Service Cars. In order to further increase the amenities on the train and due to over all gauge conversion in the state, a new broad gauge Palace-on-Wheels has been constructed & has been running since 1996. It's 14 Saloons are inter-connected, the interiors of the saloons reflect the aesthetics of the former Royal states of Rajasthan. The exquisite and exclusive Palace on Wheels has luxurious Cabins, wall to wall carpeting, a well stocked bar, two dining cars (The Maharaja and Maharani) and a very personalized service. in fact, almost everything that could comprise of heaven on earth for seven days !

In the past 20 years of operations, the Palace-on-Wheels has been rated as one of the best ten luxurious rail journeys in the world.
DETAILED ITINERARY

New Delhi - Jaipur - Jaisalmer - Jodhpur - Sawai Madhopur - Chittaurgarh - Udaipur - Bharatpur - Agra - Delhi (07 Nights/ 08 Days)
OUR HERITAGE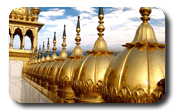 Golden Temple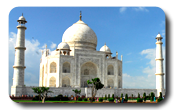 Taj Mahal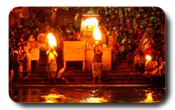 Rishikesh Aarti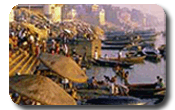 Ghats - Varanasi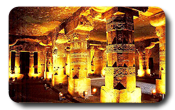 Ajanta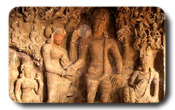 Ellora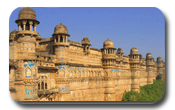 Gwalior Fort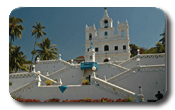 Goa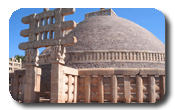 Sanchi Stupa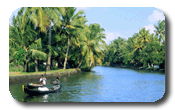 Kerala Backwaters