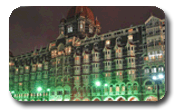 Exotic Hotels In India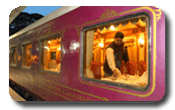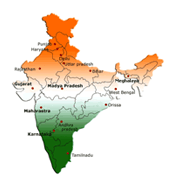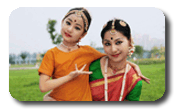 Gallery
Day 1:
Arrive Cochin
Transfer to Delhi Airport for your flight back.

Arrive Cochin and transfer to the Hotel. (Rooms will be booked one night prior so that you can get rooms straight at arrival.)

Overnight at Hotel in Cochin.
Day 2:
Cochin - Munnar 150 Kms (Approx 4 hrs by car)
Morning proceed for the sightseeing tour of Cochin. This includes Fort Cochin, The Dutch Palace at Mattancherry, which is renowned for its wall murals depicting scenes from the Ramayana and The Jewish Synagogue at the heart of a town locally known as the Jew Town. Cochin also boasts of The St. Francis Church, the oldest European church in India and The Santa Cruz Basilica, which was originally built in 1557 by the Portuguese.
After Lunch proceed to Munnar. On Arrival at Munnar, check in at hotel.

Overnight in hotel at Munnar.
Day 3:
Munnar- Periyar - 120 Kms - (Approx 4 Hrs drive)
Munnar - breathtakingly beautiful - a haven of peace and tranquility - the idyllic tourist destination in God's own country.
Set at an altitude of 6000 ft in Idukki district, Munnar was the favored summer resort of the erstwhile British rulers in the colonial days. Unending expanse of tea plantations - pristine valleys and mountains- exotic species of flora and fauna in its wild sanctuaries and forests - aroma of spice scented cool air - Munnar has all these and more. It's the place you would love to visit - it's the place you would wish never to leave-
Further drive to Periyar. Arrive Periyar and check-in at hotel.

Overnight at Hotel in Periyar.
Day 4:
Periyar- Kumarakom - Approx 130 Kms - 4 Hrs drive)
Early Morning after breakfasts proceed for the sightseeing tour of Periyar. Enjoy boat cruise on Lake Periyar in the National Park, which is known for herds of wild elephant, bison, deer and spectacular bird life. Evening proceed to visit the spice market.

Further drive to Kumarakom.

Cruise through a maze of canals and lagoons and savor the newly caught fresh-water fish cooked to your taste on board. The chirping of the birds and an occasional ripple in the water are the only sounds to invade your privacy.

Overnight at Houseboat.
Day 5:
Alleppy- Kovalam - 174 Kms - 4 Hrs drive
Morning disembark from the houseboat at Alleppey and drive to Kovalam. Arrive Kovalam and check-in at Hotel. "Kovalam" means a grove of coconut trees and true to its name the village offers an endless sight of coconut trees. It is 15 Kms from Trivandrum.

Day at Leisure.

Overnight at Hotel in Kovalam.
Day 6 & 7:
In Kovalam
Full day free to relax on the beach.

Overnight at Hotel in Kovalam.
Day 8:
To Trivandrum - 13 Kms - 00:30 Hrs drive
Early Morning drive to Trivandrum. In-time transfer to Trivandrum airport to board the return flight.
Next to Popular Tours
OUR HERITAGE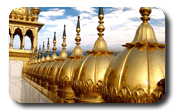 Golden Temple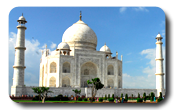 Taj Mahal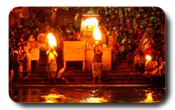 Rishikesh Aarti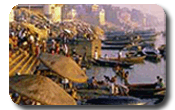 Ghats - Varanasi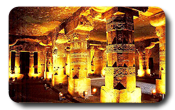 Ajanta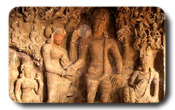 Ellora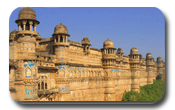 Gwalior Fort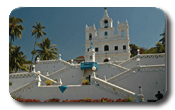 Goa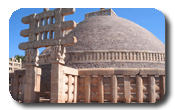 Sanchi Stupa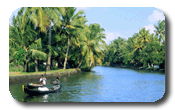 Kerala Backwaters