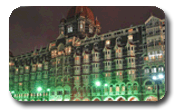 Exotic Hotels In India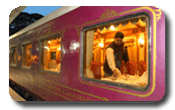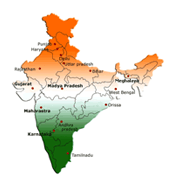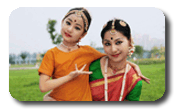 Gallery
Day 01:
Arrival in Delhi
Upon arrival at the international airport in Delhi, our representatives will meet you and escort to the hotel. (Rooms will be pre-ordered the night before your arrival so that you can immediately jelly).

Overnight at the hotel.
Day 02:
Delhi
After breakfast, send you on a sightseeing tour of New and Old Delhi.
Delhi - the capital of India and the ancient city, having more than 2000 years of history. This city with its own unique character, full of contrasts and liveliness. Ancient monuments are side by side with modern buildings - this is the color of Delhi.
Delhi is a city that defies a one-line description as the capital of India or as the capital of the world's largest democracy. Actually, Delhi is India in miniature. Delhi is 32,87,263 sq. km of India's fantastic variety compressed into 1483 sq. km Over the millennia, it has wooed rulers, attracted plunderers, and tried historians with so many details. Today, even as it preserves an enviable heritage, Delhi is a true cosmopolitan city always on the move. Delhi remains the centre of power. Once it was a city of royal power. Then it became the seat of colonial power. Later it was the seat of bureaucratic power. The seat of political power it has always been. Today it is emerging as an important centre for corporate power too with bustling metropolis full of shopping and business centers, built with the latest technology. However, the most fascinating aspect of this city is its cosmopolitan nature.
Delhi is an international metropolis with excellent tourist spots, recreational facilities, and a history that goes back to antiquity. A remarkable feature of the city is the extent of greenery all over. Delhi is also a dream city for visitors looking for items of handicrafts, not only the rich artistic crafts of its own craftsmen but also of craftsmen from all over the country.
Delhi offers a multitude of interesting places and attractions to the visitor, so much so that it becomes difficult to decide from where to begin exploring the city. Culture of Delhi was influenced by different styles. In Old Delhi, you'll come across many mosques, forts, and other monuments that depict India's Muslim history. Old Town - a place where lived the Great Mughals and Turks. Here they have created magnificent works of art - The Jama Masjid- the largest mosque in India - Red Fort , Qutub Minar , Purana Quila and Humayun's Tomb. We visit India Gate, Lotus Temple , Temple Lakshminarayana, Raj Ghat and the memorial house of Mahatma Gandhi. We will see some of the government buildings of the new city - New Delhi - and the official residence, built in British colonial style. Look at the Presidential Palace (Rashtrapati Bhavan), the Secretariat, Rajpath and the Parliament of India.

Overnight at the hotel.
Day 03:
Delhi - Guwahati - Shillong 100 km (approximately 3 hours. by car)

After breakfast, transfer to airport for flight to Guwahati.

Flight No. 9W 2280
Departure from Delhi in 1015
Arrive at Guwahati in 1215

Upon arrival transfer to Shillong. (100 kms / 3 hours)

Places, people and climate - is the combination creates an extremely benevolent atmosphere, making for many years, Shillong ,Meghalaya an ideal place to relax. This unusual city in the hills literally immersed in colonial history.
Upon arrival, checking in at the hotel.

Overnight at the hotel.
Day 04:
Shillong - Kaziranga National Park - 325 km (about 7 hours by car)
After breakfast visit to the reserve in Kaziranga. Kaziranga National Park - Bird Paradise. Grasslands - patrimony of predators, which you can watch on safari, a trip will leave indelible impressions.

Overnight at the hotel.
Day 05:
Kaziranga
Kaziranga is also home to the present subject matter of pride - the Indian rhinoceros. Landscape of Kaziranga National Park - extensive forests . tall elephant grass, reeds, marshes and small lakes.
Embark on a safari on elephant back or jeep into the park to see the magnificent and rare one-horned rhinoceros.

Overnight at the hotel.
Day 06:
Kaziranga
Another day to explore the vast nature reserve, its flora.

Overnight at hotel
Day 07:
Kaziranga - Jorhat 96 km (approximately 03 hours. by car)
After breakfast drive to Jorhat - one of the main centers of tea in Assam.

Overnight at the hotel.
Day 08:
Jorhat
Excursion to the island Madzhuli - the largest river island in the world, visiting the monastery of 15th century.
Return to the hotel in the evening.

Overnight at the hotel.
Day 09:
Jorhat - Kolkata
After breakfast, transfer to airport for flight to Kolkata.

Flight No. IC 7719
Departure from Jorhat 1445
Arrival in Kolkata in 1705
Upon arrival checking in at the hotel.
Evening free for leisure and shopping.

Overnight at the hotel.
Day 10:
Check-out from Kolkata
We accompany you to the airport
Next to Special Interest Tours
OUR HERITAGE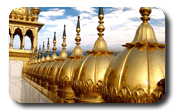 Golden Temple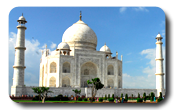 Taj Mahal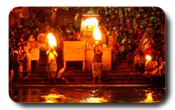 Rishikesh Aarti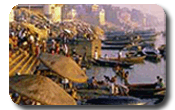 Ghats - Varanasi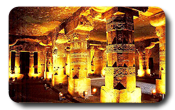 Ajanta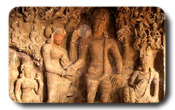 Ellora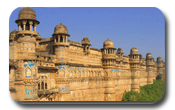 Gwalior Fort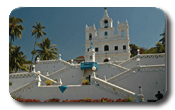 Goa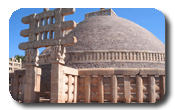 Sanchi Stupa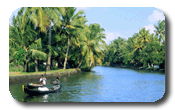 Kerala Backwaters