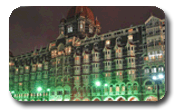 Exotic Hotels In India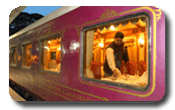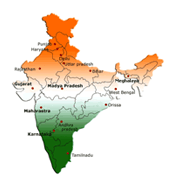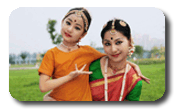 Gallery
Day 1:
Arrive Delhi
Upon arrival our representative will accompany you to Railway Station to Board the train to Haridwar. (Rooms will not be booked from previous night)
Arrival at Haridwar Railway Station at 1130 AM, Later transfer to one of Ashrams of Rishikesha, Parmatkh Niketan (Parmarth Niketan). (approximately 30 mines. ride). Nightstay at Ashram Parmatkh Niketan (Parmarth Niketan). For more accurate information you can visit site: www.parmarth.com
Day 2 -13:
at Ashram
Ashram Parmat Niketan (Parmath Niketan Ashram) Is the most beautiful local ashram - Parmat Niketan, famous by magnificent gardens. This centre has their own ghat - exit to Ganges. Many colours and greens , beautiful pathes and mighty Banyans, marble statues and openwork lattices. Opposite to the central entrance, in waters Ganges Shiva's white statue stands, beside which each evening on the sunset colourful religious ceremony with songs and dances takes place. Daily practices in ashram include general morning prays, yoga, meditation, diverse lectures programs, colourful Aarti in the evening on the river coast Ganges. As well they here engage in a natural treatment, Ayurvedaya and conduct various training. Ashram offers professional yoga rates. Each year here international yoga festival passes.
The program timings in Parmatkh Niketan Ashram is: 3/08 - 14/08; 7/09 - 18/09; 5/10 - 16/10; 2/11 - 13/11
Programs of ashram
5:30 Rise, ablution
6:30-7:30 Pranayama: breathing exercises,
Surya Namaskar's breath: sun greeting
Meditation: Rest finding mind by means of concentration on breath and energy centres (chakras). Asanas for meditation.
7:30-8:30 Hat-yoga: practice Asana (initial and average level). Co-ordination of movements , balance, stretching, technician for achievement of physical viability of the organism, mental balance, clarity of thinking and comprehension of thin body 8:30-9:30 Lunch 10:00-10:45 Satsang (dialogue with teachers, lectures and discussions). The yoga-sutra of Patanjali, Bhagavad Gita, Vedas and Upanishads.
10:50-11:30 Bhajans: Intellectual chantings.
13:00- 14:00 Lunch
15:30- 16:30 Hat-yogas: practice asanas
17:00 is 18:30 Puja- Arti: practice of temple and home worship. Acquaintance with daily hindu worship ritual (puja), lights sub possessing (arti) and fiery sacrifice (Homa) to the river-goddess Ganges on the main ghat of Rishikesha .
After Arti Satsang (dialogue with teachers, lectures and discussions): Discussion of various philosophical systems and yoga schools.
19:30 Supper
20:30 Nidra's Yoga, Meditation. Overnight in ashram.
Day 14:
Rishikesh - Haridwar

After lunch depart to excursion on the city of Rishikesh, visit the Bridge of Lakshman Jhula, various temples and ashrams. Only 1 hour drive from Rishikesh is surprising cave - Vasishtkha Gufa, in which meditated famous holy saint Vasishtha. Cave itself is so silent and quiet, as to this day serves by the place for pacification and meditation. Later, in the evening depart to Kharidvar and attend to traditional pray which is devoted to Ganges river.
Day 15: Haridwar - Delhi (by train) 06.20 AM: We see you off on the train back to Delhi.
11.15 morning: On arrival on railway station to Delhi, proceed for half-day excursion on city, visit Qutub Minar (Qutub Minar), Lakshminarayan's temple (Laxminarayan temple), India Gate (India Gate) and drive past Presidential Palace (President Palace) and Lotus temple (Lotus temple).

Overnight at hotel.
Day 16:
Delhi
Departure from Delhi.
Next to Special Interest Tours
OUR HERITAGE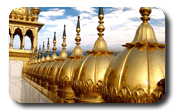 Golden Temple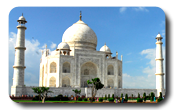 Taj Mahal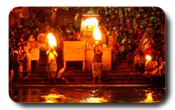 Rishikesh Aarti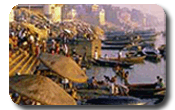 Ghats - Varanasi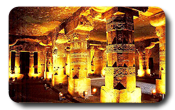 Ajanta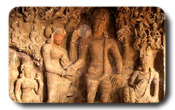 Ellora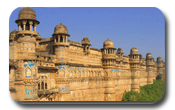 Gwalior Fort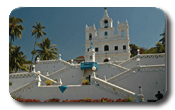 Goa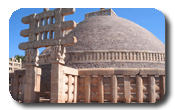 Sanchi Stupa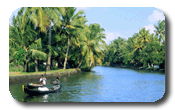 Kerala Backwaters